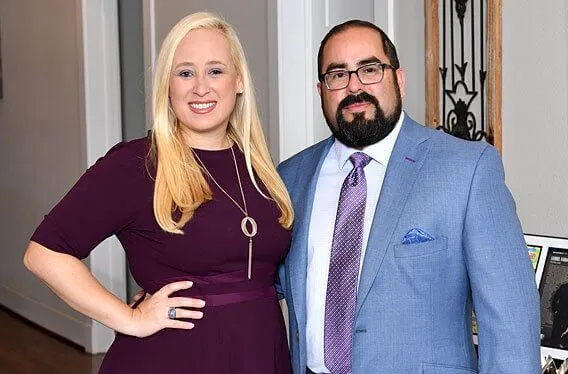 Experienced Houston Lawyers Committed to Getting Results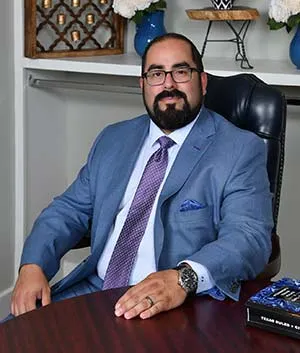 Leonel "Leo" Farias II is a native Texan, raised in Portland, Texas. Growing up mostly in South Texas, he has a diverse background both culturally and professionally. Mr. Farias is proud to have spent a large portion of his life in Hebbronville, Texas, where most of his family and closest friends still reside. Leo cherishes the life lessons that he learned while working for his grandfather on the family's ranches.
"My grandfather made it a point to work his children and grandchildren hard in the South Texas heat, so that we would learn the value of an education. He would often tell me to put yourself in a position in life to do something because you want to do it not because you have to do it. Get an education!"
Leo received a Bachelor of Science degree in Agricultural Business from Texas A&M – Kingsville in 1998. While at Texas A&M – Kingsville, he served as an orientation leader for new students to the school. After completing his degree, Leo worked as store manager for Tractor Supply Company and a financial planner for Waddell & Reed. After a few years in the field, he decided that it was time to do something bigger. In 2005, Leonel (Leo) Farias II received his law degree from South Texas College of Law in Houston, Texas. While in law school Leo worked as a summer intern for the Honorable Filemon B. Vela, United States District Judge, Southern District of Texas. In addition, Leo worked for, Rosemary Garza, a solo practitioner that handled both criminal law and family law matters.
"This was a great opportunity for me to learn the inner workings of small law firm. I was able to build my law practice upon the foundation that I learned from Rosemary. She was a great person and a wonderful mentor."
In his final semester of law school, Leo interned for the Honorable Jim York, State District Judge, Harris County, Texas and Short & Jenkins.
"I was able to observe some the best family law litigators that practiced in Harris County and then had the opportunity to get the Judge's perspective on how to best convey my client's message to the Court."
The time spent with Short & Jenkins was eye opening. It allowed Leo to see how he wanted to practice law and to run his firm. Since 2005, Leo has worked to build a firm that values and appreciates its clients' trust and confidence. The firm is comprised of dedicated individuals who will treat you with courtesy and respect.
Our goal is to always be prepared to advocate effectively and aggressively throughout the legal process and at trial for the protection of your legal rights.
South Texas College of Law Houston, Houston, Texas
Texas A&M – Kingsville

B.S., Bachelor of Science – 1998
Major: Agricultural Business
Current Employment Position
Tractor Supply Company, Store manager
Waddell & Reed, Financial planner
Honorable Filemon B. Vela, United States District Judge, Southern District of Texas, Summer intern
Rosemary Garza
Honorable Jim York, State District Judge, Harris County, Texas, Intern
Short & Jenkins, Intern